Korean Red Ginseng Emperor(300g)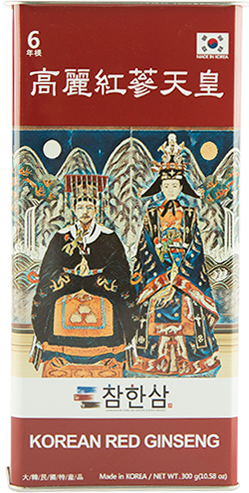 Domestic 100% red ginseng has been thoroughly inspected by state-designated agencies.
We use only products that have passed all the safety inspections, such as neck-straps, Korean paper, and sealing pads that enter the cans.
It can be stored for long time by double packing of wooden box and cans.

It is a cans product packed three times.
Korean paper and wooden box used for the first time are packed only with products that have been tested for human harm. Can products are certified by the national certification agency.
[ 1st: Packed with Korean paper and wooden box, 2nd: Vacuum packed with wooden box, 3rd: Packed with can ]
Korean Black Ginseng Emperor(300g)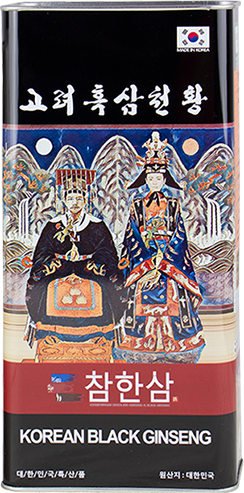 Domestic 100% black ginseng has been thoroughly inspected by state-designated agencies.
We use only products that have passed all the safety inspections, such as neck-straps, Korean paper, and sealing pads that enter the cans.
It can be stored for long time by double packing of wooden box and cans.

It is a cans product packed three times.
Korean paper and wooden box used for the first time are packed only with products that have been tested for human harm. Can products are certified by the national certification agency.
[ 1st: Packed with Korean paper and wooden box, 2nd: Vacuum packed with wooden box, 3rd: Packed with can ]
White ginseng ∙ bend ginseng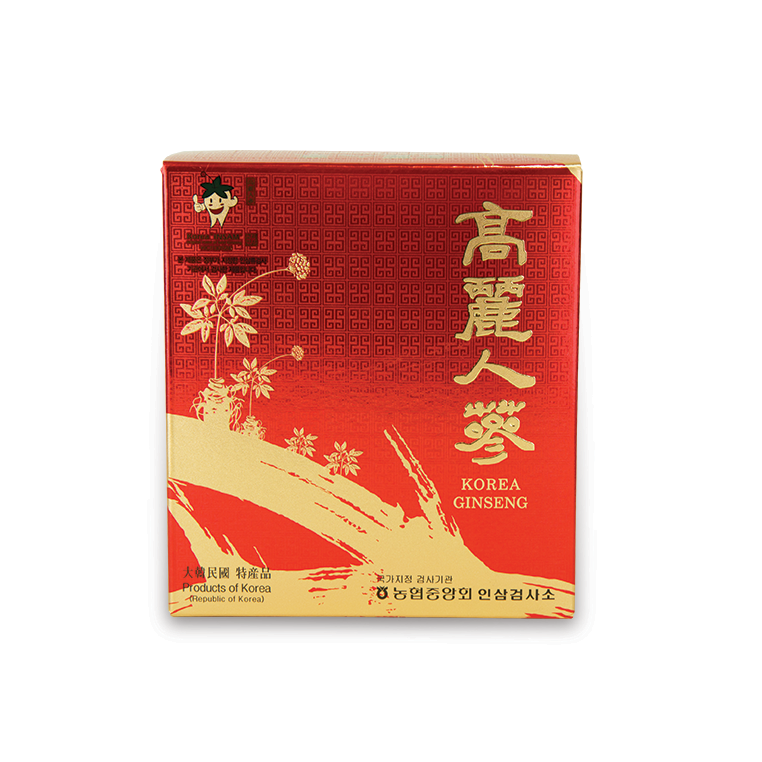 White ginseng means dried ginseng with 4 ~ 6 years old ginseng as a raw material with peel off the epidermis and dry as its moisture content below 14%.
It means to bend ginseng as a raw material into a silkworm so that the moisture content is 14% or less.
Ginseng with Skin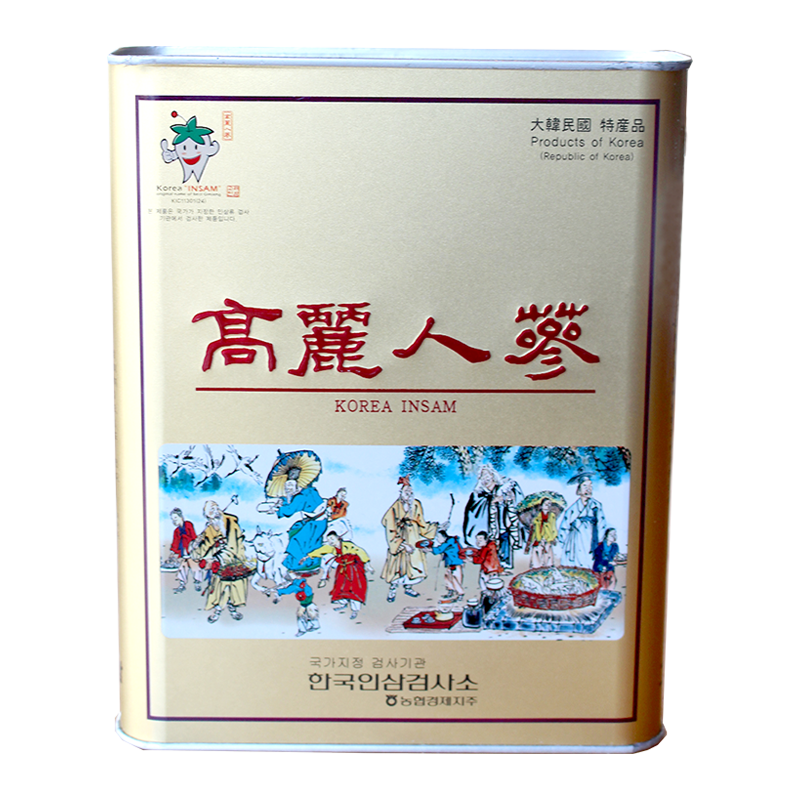 It is a dried product that does not remove the skin of fresh ginseng, but has a higher saponin content than white ginseng.
Red Ginseng Roots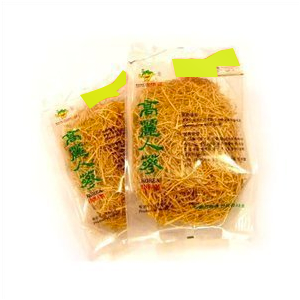 This is a product made of ginseng roots. (1st / 2nd / 3rd grades)